Hypnosis For Stress In The Workplace
How effective is hypnosis for stress in the workplace?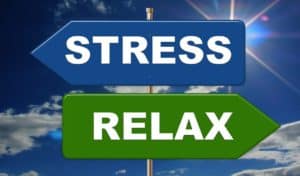 Workplace stress is becoming very common and it's more about your reaction to situations.
Thankfully hypnosis, self-hypnosis and NLP are great tools to help you stop, recognise your reaction and then use a technique to replace your feelings of stress with feelings of calm, confidence and relaxation.
Hypnosis gives you choices on how you feel and how you react.
Would you choose to relax or feel stressed?
You can find some free tips to help with stress at the bottom of this page.
Enjoy the article below about hypnosis for stress in the workplace.
Hypnosis for stress in the workplace?
Would you like some help with your stress issues?
Newcastle Hypnotherapy is specialists in treating stress and anxiety issues.
We can help you to learn how to react to stressful situations and how to quickly relax, anytime anywhere, controlling your feelings, emotions and behaviours.
We offer a free 15-minute phone consultation to discuss your stress issues and to look at the best way for you.
You can also find some simple stress tips by joining our newsletter below.
Would you like some simple tips to help with stress problems?
Simply join the newsletter below.

Your privacy is always safe and you can remove your self from the newsletter at any time.
The Wednesday Workshop – Regular Events
Newcastle Hypnotherapy runs regular events to can help with stress and anxiety.
You can learn more about these events by clicking The Wednesday Workshop.