Anxiety Treatment & Counselling

Simply we help people to take control of anxiety disorders using specialist anxiety treatment methods. Our aim is to quickly reduce anxiety symptoms & panic attacks while teaching you tools to control your emotions & feelings. Read The Success Stories Below or Watch The Video
Anxiety Treatment and Counselling
NHS Dr Review
Thanks to NHS Dr Harbourne for his review.


You can read

more anxiety treatment reviews below.
Anxiety Client Feedback By Kate "Hi Mark, I just wanted to thank you for your help. When I first came to see you my anxiety was really affecting my work and making life miserable.
Using the techniques you have taught me I am now in control of anxiety, rather than it being in control of me. My self-confidence is amazing and I feel so happy and relaxed, knowing I am in control. My work colleagues are amazed at the difference and I have passed your details to my boss.
Thank you for your amazing help and support, I now have my life back."





Newcastle Hypnotherapy for Anxiety & Panic Attacks
Anxiety disorder problems are becoming very common and many people prefer not to use anxiety medications or wait for many months for NHS appointments.

Anxiety Disorder Success Story
Hypnotherapy Client Feedback by Steve "Hi Mark, Just a quick email to thank you for the help you gave me. My problems with anxiety were hitting me hard as you know and I was concerned about losing my job because of it. Since our sessions, the anxiety has been under control and I now feel I have my life back. I can't thank you enough. Steve "
Free Anxiety Relief Tools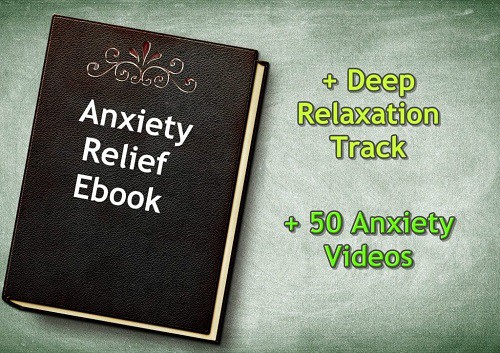 Access your Free Anxiety Relief Tools here.
Simply enter your details below and we will email your
Deep Relaxation Track
Anxiety Relief Book
50+ Anxiety Help Videos
along with more useful tools over the next few weeks.
You can unsubscribe at any time by clicking the link in any email.

Newcastle Hypnotherapy Anxiety Services
We can help with many types of anxiety problems including Generalised Anxiety Disorder, Socialised Anxiety Disorder, Obsessive-Compulsive Disorder OCD, Post Traumatic Disorder PTSD, Panic Attacks, Anxiety Attacks, Worry, Nervousness & Negative Thoughts.
Hypnotherapy Client Feedback by Joyce "Thank you for your help at a very difficult time in my life, you were extremely patient and it helped a lot. The weight loss continues and l am more positive. Regards Joyce"
The Anxiety Freedom Program
As you can see from our anxiety client testimonials, many clients see a dramatic reduction in their anxiety symptoms very quickly. Our aim to help you find anxiety freedom in 4 to 6 weeks.
We use a range of techniques to help including anxiety hypnotherapy, Neuro-linguistic programming – NLP, Deep Breathing Techniques, Self-Hypnosis, Anxiety Interrupts and Psychological Techniques to allow you to control your feelings and emotions.
Review by David. "Mark really is first-rate. Very patient, very considerate, very professional. He has helped me through more than one problem, all handled in a kind and sympathetic manner. Thoroughly recommended."





Good News – You Have Choices
Many people suffering from anxiety disorders feel stuck, helpless and alone. The good news is that you do have choices when it comes to dealing with your anxiety disorder. Modern techniques such as hypnotherapy, NLP, EFT Tapping and more help many people to control their emotions and feelings. Hypnotherapy for anxiety disorders can be very effective and give you control when used as part of the Anxiety Freedom Program.
Client Feedback from Katrina. "I've had 4 sessions with Mark to help with a number of issues from stress to diet. I felt totally comfortable with Mark and I was able to share all my concerns and worries in confidence. We have worked through many issues using counselling and hypnotherapy and I can honestly say I feel in a much better place than I did before my sessions started. I now feel equipped to deal with situations as they arise and feel calmer and more balanced. Thanks Mark and I can't wait for my next notes/homework to arrive. KN"
What Is My Next Step?
The first step is to arrange your free assessment call.
Here we can have a relaxed chat to discuss your anxiety disorder, understand what is going on, answer all of your questions and look at the best way forward for you.
Simply book your free session here.
Reported Benefits Of The Anxiety Freedom Program
learn to stop anxiety attacks quickly
recognise your anxiety triggers
overcome worry and fear
stop panic attacks
relax deeply on demand
replace anxiety feelings with a calm and wonderful relaxation
improve self-confidence & self-esteem
control moods, depression & stress
enjoy life more and feel better
Client Feedback by Maria. "Mark is very gifted and insightful. He has helped motivate me to make changes in my life and given me s psychological toolkit to make possible what seemed impossible."
Anxiety Treatment & Counselling Free Consultation
Our anxiety clients love their free assessment call. This is your chance to speak with us over the phone and together we can examine your anxiety symptoms, triggers and moods. We can then discuss the options available to you and the type of results you can expect.
To arrange your Free Assessment Call simply call 07568 455 809 today or book your slot online here.
Anxiety Treatment & Counselling by Newcastle Hypnotherapy.
Online video sessions are now very popular and allow you to work with us from the comfort of your own home. We do work with clients from all over the UK and abroad by secure video sessions. We also work face to face with clients in Newcastle upon Tyne & Northumber.
Anxiety Client Feedback by Joyce "Thank you for your help at a very difficult time in my life, you were extremely patient and it helped a lot. The weight loss continues and l am more positive. Regards Joyce"
Anxiety Treatment & Counselling in Newcastle Upon Tyne, Northumberland & Online
Client Feedback by Kris. "Mark is an excellent therapist. He has worked with me on 2 separate issues and each time Mark really took the time to listen to my issues putting me at ease and explaining which of his techniques and approaches I would benefit from. The first time we met he helped me to understand my self more in relation to a problem that my family had been experiencing. He gave me some tools which helped with my stresses and greatly improved my communication with my family. I can now say this situation is MUCH better and something that I am no longer losing any sleep over.
The second time that we met was the first of 2 hypnotherapy session which is my opinion was done very tactfully and skillfully and gave me results far beyond my expectations. Mark again took the time to sort through the things that I was worried about and showed me the crux of the issue of being overwhelmed with the possibility of losing my home due to a legal issue (I thought it was about something else when I first contacted him). Mark helped me by showing me how to gain more clarity and calmness when dealing with the companies involved. As a result of a MASSIVE reduction in my stress levels, many other parts of my life are now running a lot smoother and I am much happier in general.
I have previously been a patient in NHS counselling before for months and months, and I am still impressed at how Mark's work is still making such a huge difference in my life in such a short time."
Anxiety Treatment & Counselling Questions

How quickly will I see results for my anxiety problems?
Most people find their anxiety levels and symptoms drop significantly during & after their first session. This continues over the following weeks as you learn to recognise your anxiety triggers, mood changes, symptoms and you practice the anxiety freedom techniques. Many clients report they become so good at this that anxiety is no longer an issue for them within a period of months.
Every anxiety client is different and we will give you an estimate when you book your free consultation and again after your first session.
Which types of anxiety will your treatment help?
We have helped anxiety clients with many different types of anxiety including worry, fear, social anxiety, public anxiety, general anxiety disorder, chronic anxiety, public speaking anxiety, sexual anxiety, GAD, depression, stress and other anxiety disorders.
What are the symptoms of Anxiety Disorders?
Anxiety problems and symptoms can be very different for each person. They can include
Sleep problems
Switching off at night
Unable to relax
Being afraid of the wrong things
Becoming stressed easily
Rapid breathing
Difficulty focusing or thinking clearly about anything other than the thing you're worried about
Digestive problems
Panic Attacks
Bruxism and muscle clenching
Reduced immune system
Cold, sweaty, numb or tingling hands or feet
Heart palpitations
Dry mouth
Nausea
Excessive worry and fear
Anxiety Client Feedback by LN – Newcastle upon Tyne
"Thank You. I've had an amazing Christmas. I've been very relaxed compared to the last few years with a house full. Had a bit of a stressful morning yesterday, and I was able to dissolve my feelings pretty quick. I'm still taking my supplements and looking at ways to improve my diet. So overall still heading in the right direction."LN
Which methods do you use to treat anxiety issues?
This really depends on the client and the anxiety symptoms for each person.
Anxiety clients find modern Clinical Hypnotherapy, Neuro-Linguistic Programming, Emotional Freedom Techniques, Mindfulness, Meditation, Self-Hypnosis and other techniques are very effective.
Are these anxiety treatment methods long lasting?
Yes. We teach you to control your anxiety with special exercises and techniques. The more you practice these the easier they become. As soon as you experience an anxiety trigger or feeling you know to relax deeply and replace the anxiety feeling with calm, self-confidence, strength or a feeling you choose.
What are the benefits of Hypnosis & NLP for anxiety?
Hypnotherapy allows us to quickly modify the anxiety triggers, behaviours and habits to replace them with better responses. These can be feeling calm, comfortable, self-confidence and happiness.
Who can be affected by Anxiety?
Our anxiety clients come from every walk of life. We have helped many NHS professionals, business owners, parents, school teachers, shop workers, executives and many others. Anxiety can affect everyone and the key to success is to take control of your anxiety.
Is hypnosis the only way to deal with anxiety?
No. Hypnosis and Self-Hypnosis are very useful tools that are often perfect for dealing with anxiety. Other modern techniques can be just as powerful. A good hypnotist will be experienced and trained in other techniques such as Neuro-linguistic programming (NLP), Emotional Freedom Technique (EFT), Mindfulness and more. If a client is resistant or uncomfortable with hypnotherapy we have plenty of other options to choose from.
Are diet and food important with anxiety?
Yes, sometimes. Certain foods are thought to make anxiety worse. Food intolerances and allergies can also have an effect on mental health or anxiety. We do look at diet, nutrition, and lifestyle to see if improvements can be made to reduce anxiety and other problems.
Is anxiety becoming more common & if so why?
Anxiety is becoming more common than it used to be and there are many thoughts on why this is. We know anxiety is simply a learned pattern or habit and easily picked up from others. Our current busy lifestyles, social media, TV & news programming can also lead to increased anxiety. The good news is we can replace these patterns and habits with better ones and leave the anxiety symptoms behind.
Will premade hypnosis recordings help with anxiety?
They may help with mild anxiety however, anxiety and anxiety triggers can be very different for every client we work with. Our clients do find excellent results with the anxiety program as we do tailor this to each individual client. As part of this program, we will create a personal hypnosis audio track just for you. By using this track on a regular basis you will usually experience faster results.
Should I still take my anxiety medication?



Yes. We are unable to advise you on the use of your anxiety medication. The anxiety relief program will not affect your anxiety medication. Once your anxiety symptoms reduce and you feel confident, we would advise you speak to your doctor or GP about your anxiety medications. We are always happy to work with your doctor to achieve the best results for you.
Will learning Self-Hypnosis help with anxiety?



Self-Hypnosis is very powerful for anxiety problems as it helps you to control your feelings. As part of the anxiety relief hypnosis program, we will teach you some great self-hypnosis skills. These will allow you to take control of your anxiety and to change your feelings as you wish.
We also run workshops and events to learn self-hypnosis. Click Here To Learn More about these events.
Anxiety Client Feeback from Hayley.
"Since going to the self-hypnosis stress and anxiety workshop, I have noticed a positive change in how I feel. I feel more relaxed and happier in myself."
How much do you charge for anxiety treatment?
Every anxiety client is different and we do tailor our programs to the individual needs.
Usually, for anxiety issues, a program of sessions and support is needed to bring the anxiety down quickly and then to replace it with better feelings. We can advise better on the various options during your free consultation.
Can you advise me on natural supplements for anxiety treatments?
Yes. There are a number of supplements, herbal medicines, vitamins & minerals that are known to help anxiety symptoms. Our aim is to help you become anxiety free as quickly as possible and certain supplements can really help.
Do breathing
exercises
help with anxiety treatments?
Certainly, correct breathing exercises can really help as part of a program for anxiety treatment.
As part of your anxiety treatment program, we will look at which breathing exercises are comfortable for you.
What is my next step?
Your first step to beating your anxiety is to arrange your Free phone session. Here we can discuss your anxiety issues and explore if the anxiety treatment program is the right method to take charge of your anxiety. You can have all of your questions answered and decide if you wish to go ahead to take charge of your issues.
Call 07568 455 809 today to take your first steps.
Will online video sessions help my anxiety?



Yes, they can. Quite a number of our anxiety clients work with us by online video. We can conduct your anxiety treatment program by video and the results can be just as successful. Do ask about this during your free anxiety consultation.
Is anxiety treatment & counselling suitable for children?
Yes, we do work with both children and adults for anxiety problems and the treatments work well for all groups.
What is anxiety & why do I have it?
There are many professional views on anxiety and what the causes are. There are many valid causes of anxiety and psychology or psychiatry like to take time to examine these.
We prefer to teach you how to overcome your anxiety problems and feel better. For many clients, this is a faster way to resolve your anxiety symptoms and move forward with your life.
Newcastle Hypnotherapy can help you with your anxiety & stress issues wherever you are. We practice hypnotherapy and NLP from several locations across the North East and also work online via video link.
Why is the Anxiety Treatment Program so effective?

We look at all of the issues that may be causing your anxiety.
We look at a number of factors including your diet, nutrition, allergies, intolerances, exercise, lifestyle, and other factors.
Many of our anxiety clients come to us after finding the NHS and traditional methods are not working for them.
Anxiety Relief Made Easy.
We can start working together in a number of ways to start your anxiety treatment program, putting you back in control of anxiety.

One to One Sessions to create a personalised program for anxiety relief
Anxiety Workshops to learn Self-Hypnosis for mild anxiety problems
Online Video Sessions in the comfort of your own home via your phone or pc
Call us on 07568 455 809 to discuss which of these options is best for you.
How Does The Anxiety Treatment Program Work?
The first thing we do is arrange a session to evaluate your anxiety and your anxiety symptoms, how strong it can be and which triggers bring on your anxiety.
We usually find anxiety is linked to a number of issues or triggers and we can tackle one issue at a time, starting with the most serious first. As we deal with each issue we also teach you self-hypnosis to replace the feelings of anxiety with feelings of relaxation and control.
Once we have dealt with the most serious issue the rest is usually easier to deal with.
Can Anxiety Be Linked To Other Problems?
Yes. It is very common that when we address other issues and challenges that often anxiety and stress are making things worse. For example, when clients are struggling with weight loss or trying to stop smoking, anxiety and stress can be making the issues much worse or hampering positive change. As a result, we often use techniques and tools to reduce stress and anxiety quickly while dealing with your chosen outcomes and it is better to feel relaxed and calm to help you achieve your goals. The anxiety relief hypnosis program will certainly help.
Are you now ready to take charge of your Anxiety today and discover a life without anxiety?
Call 07568 455 809 Today, For Your Free, Confidential Phone Consultation.
Client Feedback – Malcolm. "I have had several sessions with Mark, and, needing to build up my self-confidence, the difference has been quite something!! I have a stronger self-belief, feeling more able to take on new challenges. If you're looking to make changes in your life, but, finding that it's a challenge, not getting any further, then I recommend you book with Mark and see the difference for yourself."
Anxiety Treatment & Counselling




Client Case Studies



Anxiety Client Case Study 1
This client had suffered from severe anxiety symptoms for about 2 years and issues were becoming stronger over time. The client had rarely been to work for 6 months and was afraid of losing his job.
Anxiety symptoms included digestive issues, lack of focus, worry, fear and sleep problems.
CBT and anxiety medication had helped to begin with but quickly became ineffective.
On starting the program the client reported quickly the anxiety symptoms dropped by over 60% and they continued to reduce nicely over the coming weeks.
With regular practice, the client returned to work with more energy and enthusiasm than before without further problems.
Anxiety Client Case Study 2
This client had suffered from mild anxiety for many years and anxiety medications had "taken the edge off for periods of time. They repeatedly become less effective over time although the side effects often become stronger.
Anxiety symptoms included nausea, panic attacks, sleep problems, severe headaches, sexual issues, stress and some depression.
The client quickly found the relaxation exercises helped dramatically, reporting nausea, headaches and sleep issues were now resolved. By the end of the program anxiety, symptoms were only brought on by severe stress at work at very difficult times. The client stated they could reduce this anxiety to nothing by using the relaxation techniques on demand.
Anxiety Client Case Study 3
This client reported anxiety issues when she thought about wasps and bees or saw them on TV.
She often was in a state of worry and fear, constantly thinking about these at work and at home. If she thought there was a wasp or bee in the room or bus she would have to go home and sleep after running away. The client now refused to go walking with her husband and feared this was putting a train on the relationship. She also passed this phobia onto her nice who was now also terrified of flying insects.
Anxiety symptoms included digestive issues, muscle pains, tension headaches, worry and fear.
Within 2 weeks of starting the program the client was amused that she was now fascinated by wasps and bees.
She was now keen to watch TV programs about insects and had bought books on the subject.
In the final session, she reported she now enjoyed life and work and her husband was amazed at the changes.
Anxiety Client Case Study 4



This client was experiencing severe worry when a journey in the car or bus were expected.
Anxiety drugs had resulted in side effects and did not help with the issue.
Anxiety symptoms included several repeated visits to the toilet per hour, constant worry, lack of appetite and sex drive. This issue was also causing arguments each week with her partner and she avoided social occasions if a car journey was needed.
The client reported major improvements the following morning after her first session.
She had enjoyed a trip out in the car for a meal just hours after the session and was keen to go out again that day.
Within weeks she had enjoyed long car journeys for weekends away and was looking forward to longer trips for holidays.
Contact us today to arrange your free phone anxiety consultation.
Call 07568 455 809 now or Book Your Consultation Online Here.
Newcastle Hypnotherapy has a Facebook Group here with details of Anxiety Workshops and Events