GROUP TALKS
Newcastle Hypnotherapy Group Talks.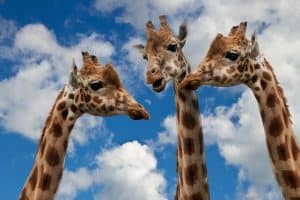 Would your company, charity, group or organisation value a talk, presentation or demonstration by a member of our team?
Newcastle Hypnotherapy Group Talks are an entertaining way to explore a number of topics and even involve your group in new subjects and learning new skills.
We regularly give public talks and demonstrations that can be tailored to your group or chosen topic.
Popular Group Talk & Presentation Subjects
Hypnosis & Hypnotherapy
Self-Hypnosis
NLP – Neuro Linguistic Programming
EFT Tapping – Emotional Freedom Technique
Meditation & Mindfulness
Anxiety Help
Stress Management
Depression Help
Building Self-Confidence
Public Speaking
Communication Skills
Peak Performance
Changing Habits
Pain Management
Past Life Regression
Improved Sleep
Memory Issues
Alternatively, we can tailor a talk to a chosen topic or subject to suit your group,
Simply contact us through the form below, giving us a little information and a member of the team will contact you shortly.
Newcastle Hypnotherapy Group Talks
We usually give a group talk and demonstration at the monthly Mind Body Spirit Fair that takes please at The Vault, Wallsend, Newcastle upon Tyne.
You can learn more about our other regular events and The Wednesday Workshops here.
What Can Newcastle Hypnotherapy Help With?
We help people to fix or improve problems for many issues. These include anxiety, stress, depression, self-confidence, weight loss, stop smoking, phobias, IBS, chronic pain, addiction and many other health complaints.
Newcastle Hypnotherapy works with companies and groups to improve communication skills, reduce stress, improve well being and boost performance for staff and management.
Using a range of modern techniques, we can help you achieve great results quickly. These include Hypnosis, Self-Hypnosis, Emotional Freedom Technique – EFT, Neuro Linguistic Programming – NLP, Meditation, Mindfulness and others as appropriate.
For further infomration simply complete the form above or give us a call on 07568 455 809. We can even arrange a free phone consultation if required.