Clinical Hypnotherapy in Newcastle Upon Tyne, Northumberland, North East England & Online



Very simply, we help people to make life-improving changes, quickly & easily.
We use modern, life-changing techniques that put you in control, such as Hypnosis, NLP, EFT Tapping & Relaxation Skills.
People ask us to help with issues such as Anxiety, Stress, Depression, Worry, Negative Thoughts, Pain Management, Self-Confidence, Bad Habits & Behaviour.
Our aim for you is to release your old issues fast, replacing them with feelings of Happiness, Confidence, Self-Esteem, Relaxation & Self-Control
Read our 5-star client feedback reviews below
NHS Dr Andrew about Newcastle Hypnotherapy?




Thanks to NHS Dr Andrew for his positive feedback. You can read more client feedback on our Hypnosis and NLP services below. We help people from all walks of life including many NHS and health care professionals.
Newcastle Hypnotherapy




Online & In-Person
Hypnotherapy Client Feedback by Steve "Hi Mark, Just a quick email to thank you for the help you gave me. My problems with anxiety were hitting me hard as you know and I was concerned about losing my job because of it. Since our sessions, the anxiety has been under control and I now feel I have my life back. I can't thank you enough. Steve "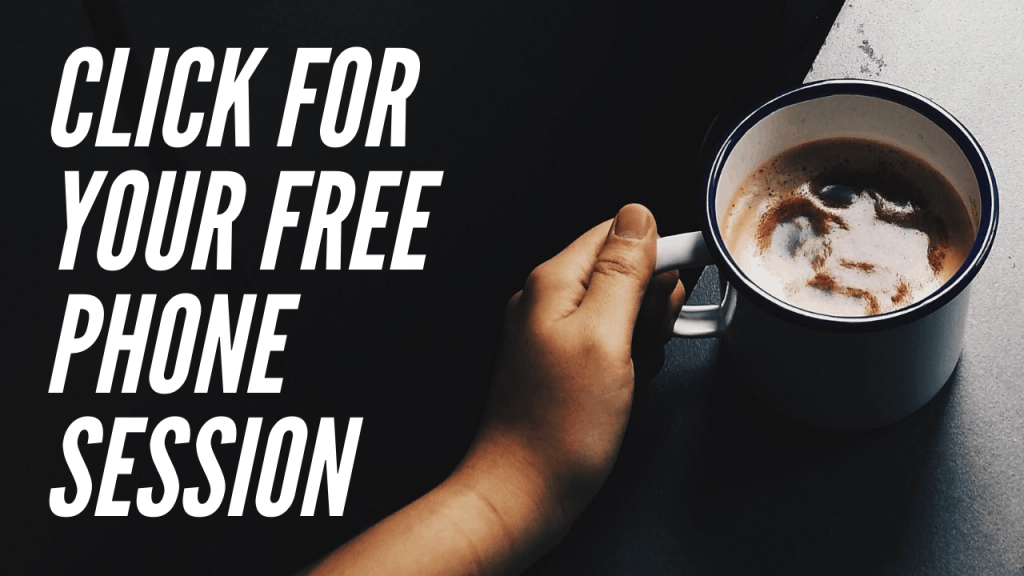 Hypnotherapy Client Feedback by Joyce "Thank you for your help at a very difficult time in my life, you were extremely patient and it helped a lot. The weight loss continues and l am more positive. Regards Joyce"
Your First Step?
Naturally many of our new clients like to chat with us first to answer any questions and discuss their issues.
To help you with this we offer everyone a free 15-minute phone consultation. This helps us to explore your issues and look at the best way forward for you.
Simply call 07568 455 809 to arrange your phone consultation or book online – Click Here Now.
Clinical Hypnotherapy With A Difference.



Our clients tell us that we are a little different from other hypnosis practitioners.
Why? We use a wide range of modern techniques for great mental health such as NLP, EFT, nutrition, mindfulness and hypnotherapy. They tell us we offer a friendly, professional service, focused on you at affordable prices.
This means we will look at all of the factors that may be causing you an issue. We often look at your diet, your lifestyle, your relationships, habits and more. We can then evaluate the areas that may be causing or adding to your problem and then suggest the best ways forward for the best results as quickly as possible.

Hypnotherapy Client Feedback by Gary "Mark is great. Got to the cause of the problem, felt a part of the solution and left really clear on what needed to happen – and to top it off I've been 'sugar-free' for over two weeks"
Newcastle Hypnotherapy Helping You With

…
We help people overcome many issues using modern therapies and techniques including Hypnotherapy, Self-Hypnosis, NLP, EFT Tapping and more.
A

nxiety Disorders
We can help with a range of Anxiety Disorders from all of our Newcastle Hypnotherapy Practice locations including Social Anxiety Disorder, Generalised Anxiety Disorder – GAD, Obsessive Compulsive Disorders – OCD, Post Traumatic Stress Disorder – PTSD, Phobias, Fear and others.

Client Feedback by Carol. "Hi Mark, just wanted to let you know that has completely transformed my life!
I am no longer arachnophobic, and yesterday in the office I was the one who came to the rescue, picking up a spider in my bare hands and putting it out the window. Just think that before my sessions I couldn't even say the word spider, or hear anyone else say it! The fear is completely gone and I cannot thank you enough."
Stress Disorders & Stress Management
Stress disorders and problems are also becoming very common as our lives have become so intense. Prolonged stress issues can really affect your health and result in long-term health problems.
Hypnotherapy, relaxation techniques, meditation and self-care are very effective ways to eliminate stress problems.
Review by David. "Mark really is first rate. Very patient, very considerate, very professional. He has helped me through more than one problem, all handled in a kind and sympathetic manner. Thoroughly recommended."
Digestive Disorders
Digestive problems and disorders can also be known as IBS, Candida, Food Intolerances, Food Sensitivity, Allergies and more.
As part of our services, we can help with many of these issues and look at your food intolerances & allergies to quickly bring relief.
Client Feedback from Katrina. "I've had 4 sessions with Mark to help with a number of issues from stress to diet. I felt totally comfortable with Mark and I was able to share all my concerns and worries in confidence. We have worked through many issues using counselling and hypnotherapy and I can honestly say I feel in a much better place than I did before my sessions started. I now feel equipped to deal with situations as they arise and feel calmer and more balanced. Thanks Mark and I can't wait for my next notes/homework to arrive. KN"
Pain Management
Pain issues can come in many different forms such as Chronic Pain, Fibromyalgia, ME, MS Back & joint Pain or as emotional pain.
Hypnosis, Self-Hypnosis, NLP & Tapping can allow you to turn down the pain to manageable levels. Dietary and lifestyle changes can also be very effective in helping to managing pain issues.
Client Feedback by Maria. "Mark is very gifted and insightful. He has helped motivate me to make changes in my life and given me s psychological toolkit to make possible what seemed impossible."
Addictions, Habits & Unwanted Behaviours
Many clients experience issues with drug addictions, food addictions, alcohol problems and changing unwanted or repetitive habits and behaviours. These unwanted habits can make life unpleasant and can affect everyone. Thankfully we can change these habits into positive behaviour.
Client Feedback by Richard. "Following my sessions with Mark for drug-related issues, I have to say I feel so much better.
I was struggling to control myself in certain situations, was feeling low in myself and unhappy.
Now I've completed my sessions I have a lot more self-control and feel a lot more comfortable with myself.
I wasn't certain on how well it would work when I started but the results for me were nothing but astounding. R"
Weight Loss & Weight Management
There can be many reasons why we struggle with our weight gain and many people reporting that traditional weight loss groups are not working for them.
Hypnosis can certainly help to give you stronger will power, the ability to make better choices and to understand how your emotions can affect your eating patterns.
Client Feedback From Kay. "I've been working with Mark for a few weeks now and highly recommend his services. Mark is very knowledgable and creates a friendly safe space to work together in. There has already been a huge difference in my life despite only having a few sessions. I look forward to the changes our next few sessions will bring. "

Stop Smoking – Smoking Cessation
Smoking or vaping is highly addictive and dangerous to your health and those around you. Hypnotherapy is very effective when you have decided to stop smoking and can make the process much easier.
We have a number of ways to help you stop smoking or vaping and we can decide which option is best for you during your free phone session.
Newcastle Hypnotherapy Clients
We work with people from all walks of life including many NHS professionals, doctors, nurses, business owners, business professionals, teachers, therapists and many others.
Client Feedback From Paul. "I have tried a few other therapists without success for help with anxiety, stress & alcohol control. I had given up but a colleague recommended seeing Mark as he had also used the service for severe stress and anxiety problems. I found the sessions very effective, enjoyable and quickly saw results. This was a little different to the previous therapists I had tried as Mark showed me how to relax and stop the anxiety quickly. He also suggested an intolerance & food test which showed me a few foods that my system didn't like. The hypnotherapy was very relaxing, the nlp made me quite aware of why I had been feeling the anxiety & stress. The tapping technique has been amazing for the alcohol control and also helped with the cravings for food. It seems really strange that I suffered for years and within a few weeks I am a different person with so much self control. Obviously not all therapists are the same."
Newcastle Hypnotherapy – hypnotherapy near me.
Wherever you are, we can help you as we work from several locations in the North East & now conduct hypnotherapy sessions ONLINE.
Video & phone sessions are just as effective as face to face sessions and now account for a large amount of our work.
You can find Newcastle Hypnotherapy Practices in
Newcastle City Centre
Online Video Sessions by Skype & Zoom
Hypnotherapy Client feedback from Steve. "I Would like to thank Mark for the great help he has given with my problems with stress and anxiety. A total change in my life with a focus on the future."
It All Starts With You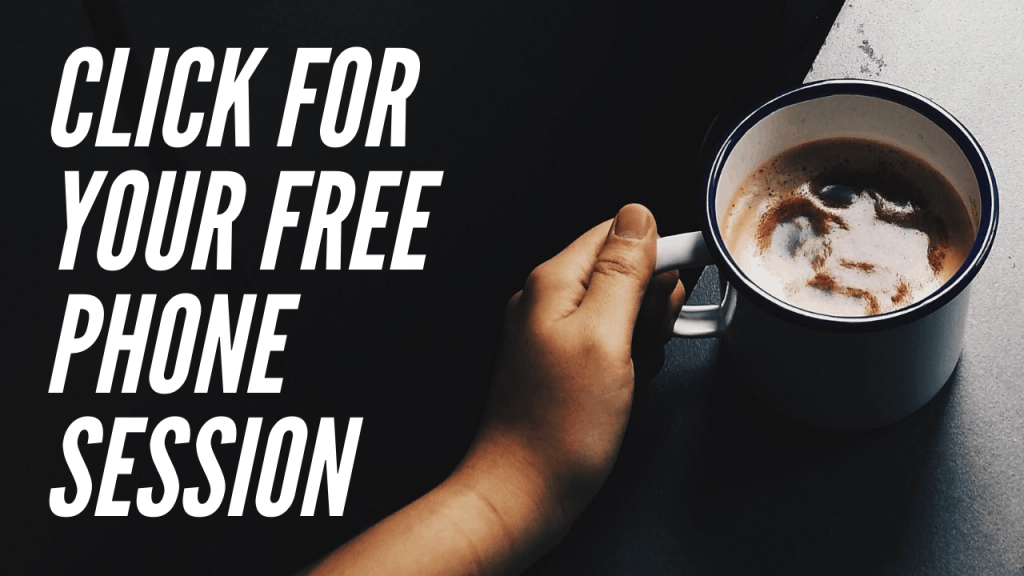 It's important for you to feel comfortable with the therapist you choose. Your free phone session will allow you to ask all of your questions and to decide if you wish to go ahead and work with us.
It's purely up to you if you decide to move forward and make the changes you desire.
Hypnotherapy Client feedback from Zohie "I saw Mark for hypnotherapy for an addiction to diet coke. I had tried everything for years and nothing helped. I was amazed that by that same nigh I felt I didn't need diet coke for the first time in years. The next day I wasn't bothered by not having diet coke. I am amazed. I was highly addicted and to be able to wake up and not need diet coke was incredible. I owe Mark so much thanks as it has completely changed my life. Mark is now helping me with other aspects of my life which I am so grateful. So so glad I found Mark."
Our main location is Newcastle Hypnotherapy at The Vault Creative Wellbeing Centre, Station Road in Wallsend, Newcastle upon Tyne.
This is a handy location as it is situated very closely to Wallsend Metro station, close to ASDA Wallsend and Wallsend Shopping Centre, The Forum, just off Wallsend High Street.
There is also plenty of parking at our Wallsend Hypnotherapy Practice as there is a dedicated parking area.
Also popular with our clients is Food For Thought, in Seaton Delaval, Whitley Bay, Newcastle upon Tyne. (Astley Clinic of Complementary Medicine).
Also, we can offer hypnotherapy services from other locations in Northumberland including Cramlington, Bedlington, Ashington, Blyth, Hexham, Ponteland and Morpeth. We also have options for your hypnotherapy services in North Shields, Gateshead, Sunderland, Jesmond, South Shields, Gosforth, Wideopen, Cullercoats, Tynemouth, Newcastle City Centre and other areas in the North East & Tyneside
Newcastle Hypnotherapy Google Map – our main location in Wallsend, Newcastle Upon Tyne.
Newcastle Hypnotherapy
31 Station Road,
Wallsend,
Newcastle upon Tyne,
NE28 6SZ
Tel 07568 455 809
Newcastle Hypnotherapy Workshops
Hypnosis Workshop Feeback from Hayley. "Since going to the self-hypnosis stress and anxiety workshop, I have noticed a positive change in how I feel. I feel more relaxed and happier in myself."
Would you like to learn Hypnotherapy, Neuro-linguistic programming, Self-hypnosis, EFT Tapping & other life-changing skills?

Newcastle Hypnotherapy organises regular events known as The Secret Workshops across the North East and in Newcastle upon Tyne. You can join The Secret Workshops Newsletter below.

Your privacy is safe and you can unsubscribe at any time using the link in the email.
Hypnotherapy Client Feedback by Malcolm. "I have had several sessions with Mark, and, needing to build up my self-confidence, the difference has been quite something!! I have a stronger self-belief, feeling more able to take on new challenges. If you're looking to make changes in your life, but, finding that it's a challenge, not getting any further, then I recommend you book with Mark and see the difference for yourself."
Newcastle Hypnotherapy


Frequently Asked Questions



How Quickly Will I See Improvements?

Most of our clients see improvements in the first hypnosis session and these improve nicely over time. Everyone is different and we will explain the results you can expect during our first meeting. Our aim is to create change and improvements at a pace that is comfortable and suitable for you.
What Is Hypnosis?
Hypnosis is a natural mental state that we all experience every day.
Imagine being totally focused on a good film, TV programme, driving a car or listening to your favourite music. These are all a form of hypnosis.
A hypnotherapist or hypnotist will guide you into a hypnotic trance using a hypnotic induction. While enjoying this relaxed and focused state, we work together to make the changes in your mind to modify behaviours and habits for the better.
What Is Hypnosis Like?
Hypnosis is simply a very relaxed state where you will be fully aware, conscious and in control. It is a very enjoyable experience, similar to deep meditation. Hypnosis is very focused and uses the power of both your conscious and unconscious mind. Most clients report they experience deep relaxation whilst being in control and more aware. Many say they feel very refreshed and positive as the session comes to an end. Clients working through stress, anxiety and depression state they quickly feel relaxed, feeling the issue fade away and being replaced with a feeling of hope, feeling in control and relief.
Will I Fall Asleep During Hypnosis?

No. Hypnosis is not the same as sleep. Hypnosis is a heightened state of awareness and you will be fully aware of sounds outside, such as the moving traffic, voices or birds singing. You will remember your session in full detail and clients tell us they feel relaxed, calm peaceful and energised after their hypnosis sessions.
How Long Do Hypnosis or NLP Sessions Take?
Usually, your first hypnosis session will take about 1 hour to an hour and a half. Additional sessions are usually about an hour in length depending on what we are working on. If there is to be any variation on this we will let you know.
How Many Sessions Will It Take?
This really will depend on what we are working on. Normally we can estimate the number of hypnotherapy sessions you may need during your free phone consultation. For most issues, 2 to 3 hypnotherapy sessions are required.
How Much Do You Charge?
This depends on what we are working on. We can advise on this during your free phone consultation.
Do You Teach Self-Hypnosis?
Certainly. We find Self-Hypnosis is of major benefit to our clients and gives you some amazing tools for life improvement. We teach Self-Hypnosis through regular workshops or one to one sessions. Click here to learn more about Self-Hypnosis.
What Is The Difference Between Hypnosis & Self Hypnosis?
Hypnosis is a way of changing mental states for your benefit, usually directed by a hypnotherapist. Self-Hypnosis is directed by yourself, such as moving yourself into a confident state. When you learn self-hypnosis you have the skills to quickly change your mental states. Self-hypnosis is a powerful set of tools that can enhance your life. You can learn more about self-hypnosis here.
Do You Do Group Talks & Demonstrations For Hypnosis & Self-Hypnosis?
Of course. We regularly do group talks, Self-Hypnosis demonstrations and private workshops for companies, charities and groups. Simply call us on 07568 455 809 to discuss this.
Can Everyone Be Hypnotised?
This is an interesting question and the answer can be different depending on the hypnotist you speak to.
I personally believe everyone can be hypnotised and I have yet to meet someone that can't be hypnotised. I have met plenty of people who state they can't be hypnotised and found they certainly can be hypnotised. Some people are certainly resistant to hypnosis, usually due to a fear of being out of control. Teaching Self-Hypnosis is very useful in this situation to allow the client to enjoy and experience the benefits of hypnosis themselves.
Is Hypnosis Always The Best Therapy For Change?
Hypnosis and Self-Hypnosis are very powerful tools that are often perfect for change work. Other tools can be just as powerful for change work. A good hypnotherapist will be experienced and trained in other tools such as Neuro-linguistic programming (NLP) and Emotional Freedom Technique (EFT) as they see fit for best results. We also use other useful therapies or work with other therapists as best for you, the client.
Is Hypnosis Dangerous?

Hypnosis can be dangerous if used while operating machinery or driving. Hypnosis is perfectly safe when working with an experienced professional.
The use of hypnosis has been recognised by the AMA or American Medical Association since 1958.
Do You Provide Hypnosis Audio Recordings?
Yes, when suitable and beneficial. Many clients find a great benefit that we make recordings of your hypnosis sessions and give it to you. As these sessions are designed personally for you, you may find faster or great results by listening to these during your week.

Are Premade Hypnosis Recordings Helpful?
For best results, hypnosis recordings tailored especially for you will give you the best results. To do this we need to work together in person or by video calls. There are many good hypnosis audio tracks that you can purchase and they should be of benefit although they will not give the same results as a personalised hypnosis session.
Can You Work Via Skype Or Video Calls For Online Sessions?
Yes, we use Skype and other online video sessions when required. We do find client results are just as successful online as they are in person.
Simply call us on 07568 455 809 to discuss this.
Are you ready to take control and make some changes?



You can call Mark at Newcastle Hypnotherapy on 07568 455 809 Today and arrange your Free, Confidential Phone Consultation. Alternatively, complete the form below.

About Mark

from Newcastle Hypnotherapy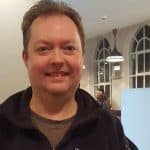 Mark Morley – CMH MPNLP
Clinical Hypnotherapist
Master NLP Practitioner
Director at Newcastle Hypnotherapy


Mark started to use self-hypnosis in his teens to help with his own self-confidence, anxiety, health issues and to overcome a stammer. He was very impressed with the results and started to study personal development techniques as he went on to start and run businesses.
Powerful Skills
"I love to work with stress, anxiety and depression issues as our clients get such good results very quickly. There is nothing more rewarding in life than seeing a client change so dramatically and stating they have now got their life back. I also love to work in other problem areas such as self-confidence, behaviour changes and digestive, nutritional and dietary areas."
Diet & Mental Health
Mark writes, "Although most of what we do is Hypnotherapy & NLP work, I have several years of experience with nutritional work during my time in the health food industry. Very often customers would come to me thinking a pill or supplement would fix a digestive problem when if fact I could see anxiety or stress were the issues.
Diet is also a major factor when it comes to good mental health. We know that when key nutrients are missing, certain problems are more likely to take place. We do work with other therapists and clinics when needed to address these issues. Often we need to check a clients diet and lifestyle and sometimes suggest they have a full blood check or health check before we proceed.
Certain ingredients in processed foods can add to problems or cause them in the first place. We like to cover all of the bases so that the chances of resolving the problems are as high as possible for our clients"
Is the time right for you to take control?
Call Mark at Newcastle Hypnotherapy on 07568 455 809 or complete the contact form below to arrange your free phone consultation.
We can simply chat about your issue and look at the best way for you to move forward at a pace that is comfortable for you.
Quick Links



Client Feedback – Newcastle Hypnotherapy
Anxiety Relief – Newcastle Hypnotherapy
Stress Management – Newcastle Hypnotherapy
Hypnosis For Depression – Newcastle Hypnotherapy
Candida Hypnosis Relief – Newcastle Hypnotherapy
Stop Smoking Hypnosis – Newcastle Hypnotherapy
Weight Loss Hypnosis – Newcastle Hypnotherapy
Self-Hypnosis – Newcastle Hypnotherapy
Contact Form
If you would like us to contact you please leave your details below along with the best time to contact you. Thank you.
Your privacy is important to us and your data will never be shared or sold.
We are GDPR compliant at all times.

Newcastle Hypnotherapy
31 Station Road,
Wallsend,
Newcastle upon Tyne,
NE28 6SZ
Tel 07568 455 809
Newcastle Hypnotherapy Opening Times
Wednesday
8:00 am–9:00 pm