Bedlington Hypnotherapy Practice
 Newcastle Hypnotherapy Bedlington Practice.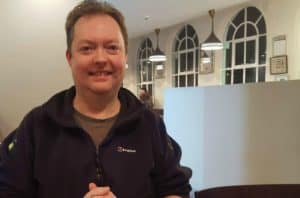 Your Bedlington Hypnotherapy Practice:
1 Vulcan Pl,
Bedlington,
Northumberland
NE22 5DN
Tel 07568 455 809.

Our hypnotherapy practice based in Bedlington, Northumberland is perfect for individual sessions and for our regular group workshops. You can find more information below.
Newcastle Hypnotherapy Bedlington.

Newcastle Hypnotherapy offers professional Hypnosis Services along with other modern techniques, helping clients with a wide range of problems. We are specialists in hypnosis, NLP & EFT for Anxiety, Stress, Depression, Self-confidence, Pain, Weight Loss, Stop Smoking habits, behaviours and many other issues.
Visit our Main Page for full information on the issues Newcastle Hypnotherapy can help with.
Finding Newcastle Hypnotherapy in Bedlington, Northumberland?
Newcastle Hypnotherapy is easy to find at 1 Vulcan Pl, Bedlington, Northumberland, NE22 5DN.
We are located inside the wonderful Heaven and Earth Holistic Centre, at the heart of the Bedlington community.
There is always plenty of free car parking over the road from the holistic centre.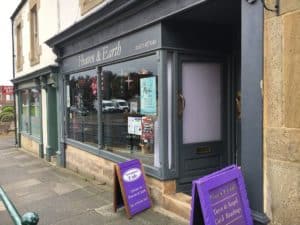 Opening Hours. Call to arrange your appointment on 07568 455 809.

Monday – 9.00 am to 8.00 pm
Tuesday –  9.00 am to 1.00pm
Wednesday –  9.00 am to 5.00 pm
Thursday –  9.00 am to 8.00 pm
Friday –  9.00 am to 1.00 pm
Saturday –  9.00 am to 5.00 pm
Sunday –  10.00 am to 5.00 pm
Other hypnosis appointment times can be arranged on request.
Call 07568 455 809 to arrange your free strategy session or see below to book online.
Booking My Bedlington Hypnotherapy Session?
Booking a session at Newcastle Hypnotherapy in Bedlington is easy. You can book by phone on 07568 455 809 or book online.
Arrange your Free 15 Minute Strategy Session – Click Here Now.

Book your Hypnotherapy Session Online – Click Here Now.
Alternatively, you can call Mark at Newcastle Hypnotherapy on 07568 455 809.

Newcastle Hypnotherapy Bedlington, Events & Workshops.
Yes, we host regular workshops, events and training from various locations in the North East including Bedlington.
These include Hypnosis, Self-Hypnosis, Personal Development, EFT, NLP, Tapping, Modelling, Meditation, Mindfulness and more.
We also run workshops for Anxiety, Stress, Depression, Confidence, Pain Management & more.
For details of these events simply join our email newsletter below.

Your privacy is always safe and important to us. You can unsubscribe from the events newsletter at any time using the link in each email.
Frequently Asked Questions – Newcastle Hypnotherapy Bedlington

Are there other locations for Newcastle Hypnotherapy?
We do have other practice locations. These can be found in Wallsend, Newcastle upon Tyne, Cramlington, Northumberland and Seaton Delaval. We can usually find a suitable location for you. Ask about our practice locations when you Contact Us.
Can you provide Hypnotherapy Services at my home or workplace?
Yes, we can certainly offer home or work visits if you are unable to come to us.
Ask about special visits when you Contact Us.
Is Online Hypnotherapy as effective as personal appointments?
Certainly, yes. Online hypnotherapy services are now very popular using services like Zoom and Skype.
Clients certainly experience the same successful benefits as face to face hypnotherapy.
Can we arrange a hypnosis talk or demonstration for our club, charity or organisation?
Most certainly. We often attend fairs, events and lunch clubs to give talks about the many benefits of hypnotherapy and NLP.
We can arrange talks and workshops for you about a number of subjects and health issues. Simply ask when you Contact Us.
Do you offer help and services for children or young adults?
Yes. Many of our hypnosis therapies are suitable for everyone and we also have a specialist member of staff who is an experienced in child issues. Simply ask about this when you Contact Us.
How long is a hypnosis session?
Normally, a hypnosis / NLP appointment will take about and hour and a half.
We can give a better indication during your free strategy session or when making your booking.
How many appointments will I need?
This may vary on your problem and we can advise better during your free session or first appointment.
For most issues, 2 to 3 sessions are enough to resolve most issues. However, we can certainly add in extra sessions if there is a need to do so.
Some issues are better when handled as a program and we can advise on this when we speak.
I have not experienced hypnotherapy before, what can I expect?
Hypnosis is a state that you experience every day. It is rather similar to being engaged in a good tv program of film.
Many clients state they are fully alert during their hypnosis session and they remember everything in full detail. Hypnosis or trance should be a wonderful, relaxed feeling, rather like daydreaming. Feel free to ask about this during your free strategy session.
Does hypnosis work for everyone?
Hypnosis certainly works for most people although some people may be resistant. Hypnotherapy is not always the best method for every person.  The great news is that we have several alternatives we can use that are just as effective.
NLP, EFT and other modern techniques can also provide positive benefits when required.

I would like to learn Self-Hypnosis. How should I start?
We run regular Self-Hypnosis workshops and it is a useful skill set to learn. Self-Hypnosis is a great way to manage your states, emotions and feelings. We also teach self-hypnosis as part of your one to one sessions and through The Wednesday Workshops.
How much do you charge for sessions?
Prices vary depending on the issues we are working on and if we are working by the session or a program of sessions.
We can advise better when you contact us.
How fast can hypnotherapy and NLP help me?
Most clients see benefits with the first session although this can vary from person to person and on the issues we are looking to change. Usually change and improvements happen over a period of time. We usually give you exercises to practice in between sessions and these can really speed up your results.
Newcastle Hypnotherapy Bedlington can be found at
1 Vulcan Pl,
Bedlington,
Northumberland
NE22 5DN
Tel 07568 455 809.
You can also learn about our regular events and workshops by joining our newsletter above.
Newcastle Hypnotherapy – hypnotherapy near me.
Wherever you are, we can help you as we work from several locations in the North East & now conduct hypnotherapy sessions online.
Cramlington
Newcastle City Centre
South Shields
Online – by video