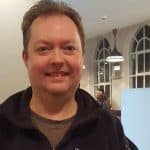 Free Consultation Newcastle Hypnotherapy
Our clients tell us they love the initial free consultation.
It allows us to discuss your issue, decide on what you would like to achieve and look at the best way forward for you.
It gives you the chance to ask your questions, to understand how we will move forward to resolve your issues and the sort of results you can expect.
Please follow the instructions below to arrange your free consultation with me – it's fast and easy.
Simply Pick Your Time Slot Below
Free Consultation Newcastle Hypnotherapy

To arrange your free consultation simply pick a time above for the the time best suited for you.
You can also call us on 07568 455 809.
I look forward to speaking with you soon to discuss how we can help you.
Client Feedback by Joyce "Thank you for your help at a very difficult time in my life, you were extremely patient and it helped a lot. The weight loss continues and l am more positive. Regards Joyce"
Free Consultation Newcastle Hypnotherapy

Client Feedback by Lynn. I contacted Mark to resolve an uncomfortable digestive disorder, thinking this was a food intolerance issue. Mark quickly discovered it was a stress issue and the exercises we practised, quickly brought much-needed relief. Within 3 weeks the pain & discomfort had gone and I am now aware of when stress causes me an issue and what is needed to resolve it. Thank you again.
Newcastle Hypnotherapy is a member of the UK Guild Of Hypnosis Practitioners
Find Newcastle Hypnotherapy on
Twitter
Where to find Newcastle Hypnotherapy?
Hypnotherapy near me?
We mainly work from The Vault in Newcastle upon Tyne and Food For Thought in Seaton Delaval.
We also work from other locations such as Cramlington and Bedlington in Northumberland.
Simply ask and we can usually find a suitable location perfect for you.