About Us – Newcastle Hypnotherapy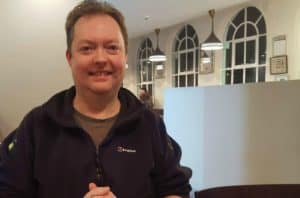 Mark Morley
Mark is the director of Newcastle Hypnotherapy, a Clinical Hypnotherapist and a Master Practitioner of Neuro-Linguistic Programming.
Training with NLP North East and Transform NLP, Mark obtained his qualifications and previously spent many years learning Self-Hypnosis and NLP for himself.
Starting in his teems, Mark has always been very passionate about personal development, nutrition and health and has enjoyed training others in many areas.
Mark enjoys speaking at events such as The Mind, Body, Spirit Fair at The Vault each month. Topics include Hypnotherapy, Self-Hypnosis, Neuro-Linguistic Programming,  Emotional Freedom Technique, and more.
You can also find Mark speaking at the regular Wednesday Workshop in Newcastle teaching Self-Hypnosis and NLP skills.
Mark's Areas Of Speciality
Mark loves successfully helping people who have issues with stress, anxiety, self-confidence and pain using Clinical Hypnotherapy, NLP and other modern techniques. He also works in many other areas.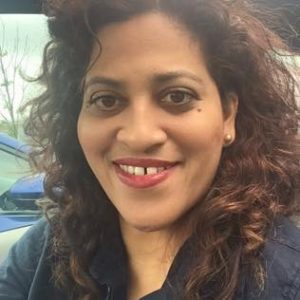 Yvette Spoor
Yvette is a passionate Occupational Therapist, a Practitioner of Neuro-Linguistic Programming and is also skilled in many other areas including family and child work.
She has many years of experience within the NHS and also enjoys specialist work in many other areas, helping people with anxiety and stress problems.
We help people, just like you, to make life-improving changes, using specialist techniques and therapies including
NLP – Neuro Linguistic Programming
Hypnotherapy
EFT – Emotional Freedom Technique
Self-Hypnosis
Coaching
Meditation
Mindfulness
Nutritional Therapy
and other useful techniques.
We

 help people with the following issues:
Anxiety
Depression
Stress & Stress Management
Anger Management
Phobias
Pain & Chronic Pain Management
Weight Loss & Weight Management
Addiction – Alcohol & Habits
Smoking Cessation
Grief Counselling
Confidence Building
IBS – Irritable Bowel Syndrome
Tinnitus
Sleep Disorders
Allergies
Food Intolerances
Where do we work?
We work across the North East of England, Newcastle & Northumberland for face to face appointments & workshops.
We also work online & by phone across the UK when needed.
Cramlington
Bedlington
Newcastle City Centre
South Shields
Our Main Office Address is 31 Station Road, Wallsend, Newcastle upon Tyne, NE28 6SZ.
Tel 07568 455 809
Newcastle Hypnotherapy Google Map – our main location in Wallsend, Newcastle Upon Tyne.
You can make your payment by Bank Transfer, Cheque, Paypal & Card.
Payment is made in advance to secure your appointment.
How do I book my appointment?

Simply call on 07568 455 809 or contact us.
Do you offer a free initial consultation?

Yes. We offer this consultation by phone, in person or video chat to assess the issue & see what will help you.
Click here to arrange your free consultation.
What do you charge for appointments?
Most appointments are charged at £79 for a 1 to 1.5-hour session.  Certain appointments may be less or more depending on the individual circumstances and always advised in advance of making your appointment.
How long do appointments take?
Most appointments take about an hour to an hour and a half although may vary depending on your circumstances.
How many appointments will be needed?
We can advise of an estimate in advance. Some issues can be resolved in one or two sessions and others can take three or four sessions.
Call us on 07568 455 809 to arrange your free 15-minute consultation.