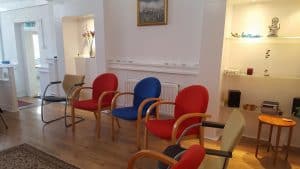 Newcastle Hypnotherapy regularly runs and take part in many local events, workshops, training and fairs to promote:

Life Enhancing Skills
Handle Problems & Challenges Better
Build Confidence & Make New Friends
Personal Development
Good Mental Health
We teach skills in
Neuro-Linguistic Programming – NLP,
Hypnosis,
Self-Hypnosis,
Emotional Freedom Technique – EFT Tapping
Meditation
Mindfulness
Relaxation
Many other techniques and skills that really can make a difference.
The Secret Workshops

Now running weekly and from various locations, teaching new skills such as:
Self-Hypnosis, Meditation, Mindfulness, Emotion Freedom Technique – EFT, Neuro-Linguistic Programming – NLP, Past Life Regression and more.
These are great for improving life skills and also help with Anxiety, Stress, Depression, Self-Confidence, Memory Skills and more.
Booking advance is always required and a small fee is charged to cover the costs. This is a non-profit event.
Newcastle Hypnotherapy & NLP Events.
Longer events are also run for greater learning in such areas as Self-Hypnosis, Emotion Freedom Technique – EFT, Neuro-Linguistic Programming – NLP.
For the latest events information by email please join our newsletter below.




We are GDPR Compliant and will only use your details to send you updates.
You may unsubscribe at any time.
Examples Of Events You Can Attend

Meditate Deeper & Faster Using Self Hypnosis
Past Life Regression Workshop
The Pain Management Workshop
Self Hypnosis for Stress & Anxiety
Self-Hypnosis for Weight Loss
Events & Workshops Newcastle Hypnotherapy

You can also join The Secret Workshops Facebook Group for more information.
Can You Share Some Skills?
If you can contribute and share some useful life skills get in touch by email and we can discuss this further.
What Would You Like To Learn? Suggest A Topic.

If there is a particular topic or subject you would like to work on please let us know.
The aim of the group is to bring together as many skills as possible to then share with others.