The Secrets Of Deep Relaxation Workshop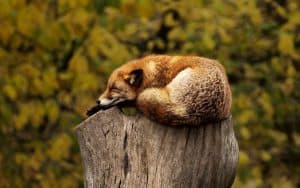 Learn Simple Deep Relaxation Mind & Body Techniques To Improve Your Happiness, Health, Meditation & Sleep

Wednesday 18th September 7.30pm to 9.30 pm
The Vault Creative Wellbeing Centre
£15 per person
Advance booking required
Book your places below.
SPECIAL OFFER – Bring a friend for free!
Simply book your place below and bring a friend who has not been to one of these workshops before.
Learning to relax properly is a wonderful way to improve your health and quality of life.
Being able to relax on demand is a useful skill that helps our mind and body to work better, reducing stress, anxiety, tension and improves sleep.
The Secrets Of Deep Relaxation Workshop
During this Secret Workshop, you will learn important Self-Hypnosis and NLP skills to aid natural relaxation and happiness.
Learn how to
identify when you need to relax and start your relaxation process
know when you are relaxed to deepen those feelings further
use your mind to relax quickly, anytime, anywhere
practice self-hypnosis to relax yourself and others
replace feelings of tension, anxiety & stress with deep relaxation
feel relaxed during stressful situations
relax physically & mentally
focus your mind on relaxing images, sounds and feelings
relax while eating, walking & other activities
improve your meditation & mindfulness practice
defeat unwanted thoughts and distractions
enjoy life better while feeling relaxed and calm
The Secrets Of Deep Relaxation Workshop takes place on Wednesday the 18th of September at The Vault, Wallsend.
This Secret Workshop runs from 7.30 pm to 9.30 pm and includes refreshments & snacks.
The price is just £15 per person, advance booking is required and we are limited to just 20 people.
Learn how to relax deeply by booking your place here now.



Learn more about future Secret Workshops and events by joining the newsletter here.

Your privacy is safe and you can remove yourself from the newsletter at any time.
The Newcastle Hypnotherapy Facebook Group for The Secret Workshops is here
The Deep Relaxation Mind & Body Technique Workshop is just one of the many regular events that we organise on a monthly basis to help people feel better and improve life.
Many people like to work with us by individual sessions to work on issues such as anxiety, stress, depression, self-confidence or to change habits or behaviour. Contact us to arrange your free phone consultation to examine your issue and to establish the best way forward for you.
You can read some of the feedback from our many happy clients here.