New Anxiety Program

The New Anxiety Relief Program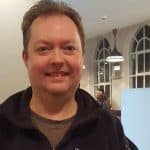 Hi, my name is Mark & I successfully help people with Anxiety, Stress and other issues.
Our clients have been enjoying great results and lately, I have been working on some new techniques to really speed up the control and elimination of Anxiety problems.
My goal is to help thousands of people to take control of anxiety and stress, to do this in a faster way than before.
I have suffered from anxiety and stress myself and I know how miserable anxiety can make your life.
20 Places At A Reduced Price
As part of our Anxiety Awareness Month, we are offering 20 people the chance to test drive The New Anxiety Relief Program at cost price.
In return, we simply ask you to supply us with honest feedback on the benefits you have experienced, to be used on our websites and for a new anxiety report. Your details will, of course, remain confidential and the data will be used anonymously as part of a new anxiety report I am putting together.
Anxiety Relief Program – Client Feedback by Steve "Hi Mark, Just a quick email to thank you for the help you gave me. My problems with anxiety were hitting me hard as you know and I was concerned about losing my job because of it. Since our sessions, the anxiety has been under control and I now feel I have my life back.  I can't thank you enough. Steve "
Are You Serious About Conquering Your Anxiety?
The program is conducted online via 3, 1 hour video sessions over 3 weeks with email & phone support available between each session.
You will be supplied with a personalised audio track & exercises to work with between your sessions.
You can be anywhere in the UK to take part in the program if chosen.
All you need is a PC or smartphone with a quiet space for each session.
The total cost to you is just £79 and includes 3 sessions rather than our current of £237.00 for this program.
Please note, we are only picking 20 people at this point from those that complete the form below.

As a thank you for your application, we will send you some anxiety help tips, techniques and videos by email shortly.
Simply enter your details below and we will email you the application questionnaire now.