The Wednesday Workshop – Meditate Deeper & Faster Using Self Hypnosis
September the 5th @ The Vault. 7.30 pm to 9.30.


£7 per person. Book your place below. Limited spaces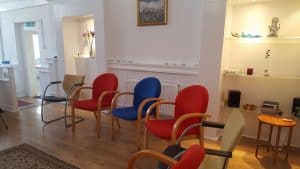 Meditation is a wonderful way to relax and research shows there are many health benefits associated with regular meditation practice.
In this enjoyable workshop, we will show you how to speed up your meditation results and how to reach deeper levels of relaxation using the power of Self-Hypnosis.
This workshop is for everyone.
If you struggle with meditation or find you don't relax deep enough, this workshop will help you to really speed up your results.
If you enjoy meditation and want to improve your results, this workshop will also help you to achieve greater results.
We will also discuss how self-hypnosis differs from mindfulness and meditation, and how to combine all three for best results. You will learn new skills, some great self-hypnosis skills and also make some friends.
Attendance is strictly by advance booking only and numbers are limited to just 12 people.
You can book your place below now, only while places remain.
To book your place today, please click the link below. Terms & conditions are below.
An email will be sent to all of those attending a few days before with parking information and attendance details.
You can learn about more events using the form below.
The Wednesday workshops run on the 1st and 3rd Wednesday of each month from 7.30 to 9.30 and cover a different topic each time.
Feel free to suggest a topic or something you would like a workshop to focus on.
If you could run a workshop please Contact Us and we can look to schedule that in, if suitable, in the future.
Terms & Conditions.
The Wednesday Workshop is a non-profit event. Once you have booked your place you can move your place to someone else by contacting us and we do not offer refunds. Attendance is strictly by advance booking. Please arrive on time, as directed in the confirmation email.
For details of future events, please enter your details below.
We dislike spam and are GDPR compliant. You can unsubscribe at any time and your details will never be shared or sold.